In 1860, an ailing East Coast hat maker named John Batterson Stetson headed west to mine for gold. He didn't strike it rich, but he ended up with something much more valuable: the design for the first commercially successful cowboy hat. In the decades that followed, the John B. Stetson Company defined the look of the American cowboy. And as the country's sartorial tastes evolved from ten-gallon hats to homburgs and fedoras, the company evolved along with it. Hard times followed, but the company rebounded, and today is experiencing a most unlikely resurgence. Here are a few facts about Stetson worth keeping under your hat.
1. IT ALL STARTED IN NEW JERSEY.
The man who pioneered the cowboy hat wasn't a cowpoke or a former farmhand. Up until adulthood, he'd never traveled west of Ohio. Born in Orange, New Jersey, in 1830, John Batterson Stetson [PDF] was the seventh of 12 children born to Stephen Stetson, a well-known hat maker (the family reportedly made hats for George Washington). After spending his teenage years working for his father, John Stetson developed tuberculosis and decided to head west to recuperate—and while he was at it, try his hand mining for gold.
While mining and hunting around Pike's Peak in Colorado, Stetson used the felting technique his father had taught him to make waterproof blankets. He also made a hat with a high crown and a broad brim that could protect the wearer from the sun and rain, probably inspired by the hats of the Mexican vaqueros. After Stetson sold the hat for $5 to a passing rider, he got the idea to turn his utilitarian design into a business.
2. STETSON TURNED $60 INTO AN EMPIRE.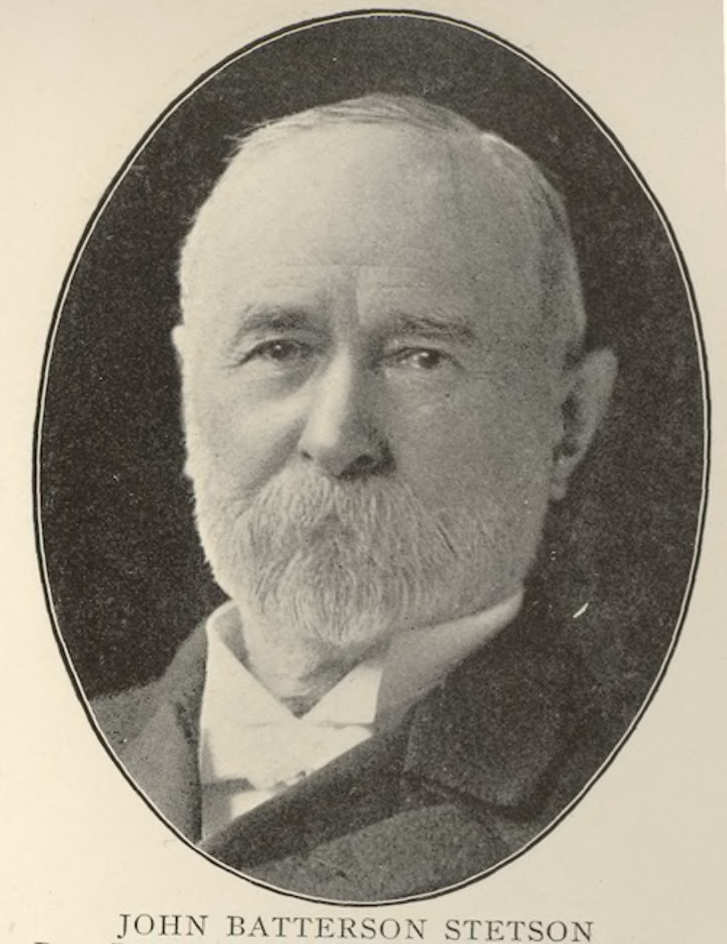 Stetson returned east in 1865 penniless but determined to make money off the hat he'd created. He borrowed $60 from his sister Louisa, rented a small workshop in Philadelphia, and hired two workers to turn out more prototypes of the hat, which he called "Boss of the Plains." Stetson then sent letters, along with a sample hat, to dealers in the West, asking for an order of a dozen. The savvy move roped in droves of customers, many of them ranchers fanning out across the west during the postwar cattle boom. By 1915, Stetson had become the world's largest hat company, with 5400 workers turning out more than 3 million lids annually.
3. THE BOSS OF THE PLAINS WAS
 

THE

 

COWBOY HAT.

Cowboys didn't always wear broad-brimmed hats. Before Stetson's design came along, Westerners donned a motley assortment of headwear, "from formal top hats and derbies to leftover remnants of Civil War headgear to tams and sailor hats," according to Ritch Rand and William Reynolds, authors of The Cowboy Hat Book. With its sun-blocking, rain-repelling capabilities, the Boss of the Plains was a useful accessory that quickly became the de facto work wear. Every morning, legions of cowpokes put on their Stetsons, and didn't take them off until they went to bed.
4. EARLY CELEBRITY WEARERS INCLUDED ANNIE OAKLEY AND "BUFFALO BILL" CODY.
From film stars like Tom Mix and John Wayne to crooners like Bing Crosby and Bob Dylan, Stetson has long relied on celebrities to sell its image. This extends back to the company's early days, when the likes of Annie Oakley, William "Buffalo Bill" Cody, and Calamity Jane donned Stetsons. Buffalo Bill, who did more than anyone to fashion the image of the Wild West, wore a broad-brimmed Stetson while sharp-shooter Oakley wore a ribbon-trimmed Stetson purchased by her brother-in-law in Wyoming. In 2012, Oakley's iconic hat sold at auction for nearly $18,000.
5. BACK THEN, AS NOW, THE HATS WEREN'T CHEAP.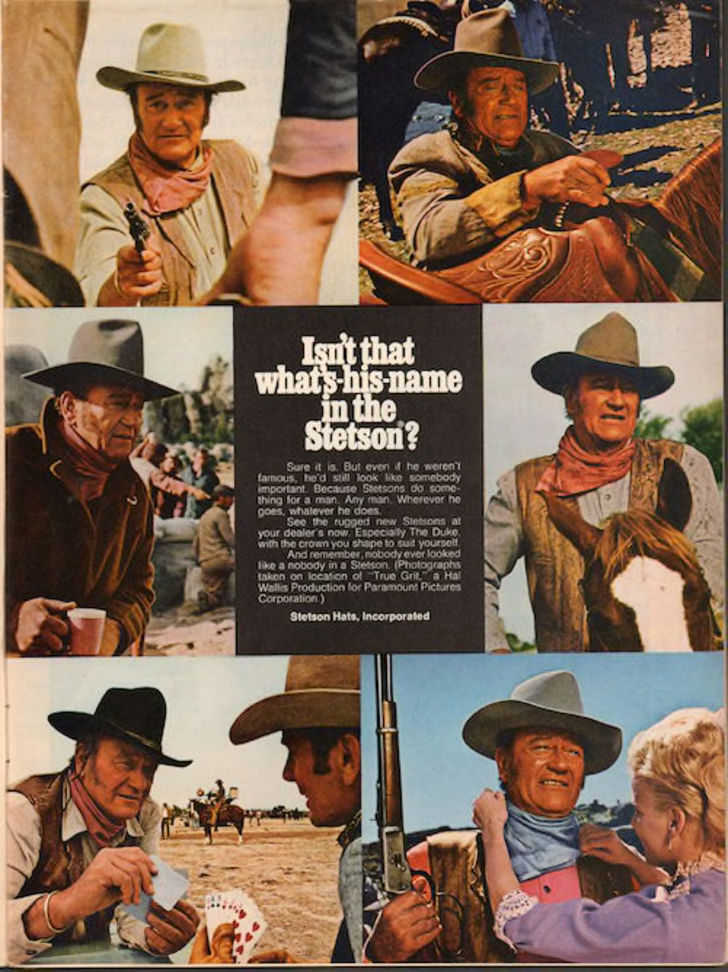 Stetson's cowboy hats today range from around $50 for basic models to just shy of $400 for the intricately made Boss Raw Edge. More than 150 years ago, Stetsons were a not-insignificant investment, as well. The original Boss of the Plains sold for $5 in 1865, while a beaver fur version sold for as much as $30—more than most people made in a month. Today, you can get a Boss of the Plains hat for $135.
6. THEY WERE MORE THAN JUST HEADWEAR.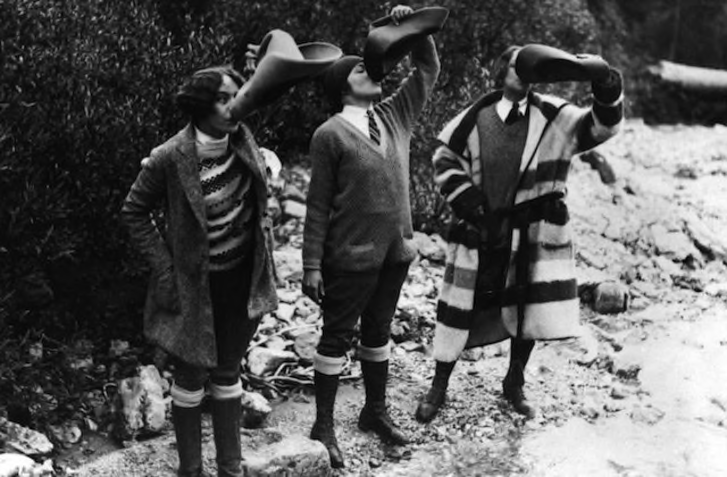 A big reason for the Boss of the Plains's popularity was its versatility. Indeed, users found that the hat doubled as a fan, as a place for stashing valuables, and even as a bucket. Early advertisements showed a cowboy using his hat to water his horse. As the Texas State Historical Association notes, "Texas Rangers adopted the hat and found that it could be used to drink from, to fan a campfire, to blindfold a stubborn horse, to slap a steer, to smother grass fires and to serve as a target in gunfights. It could also be brushed for dress wear."
7. CREASES AND BRIMS TOLD A WEARER'S IDENTITY.
As Stetson hats spread across the country, people began altering them in ways that became indicative of wearers' occupations, where they were from, and so on. Various bends in the brim and creases in the crown gained creative names, like the Carlsbad Crease (a back-to-front crease started by cowboys from Carlsbad, New Mexico), the Montana Peak (four creases in the crown that created a point) and the Bar Room Floor (a front crease large enough to have been created by a drunken tumble). As Rand and Reynolds note: "With a subtle adjustment to the brim and a couple extra dents in the crown, a man could indicate he was from the northern regions of Nevada or the rough plains of Texas, the wind-whipped ranges of the Rockies or the low deserts of New Mexico."
8. STETSON TURNED HAT MAKING INTO A RESPECTABLE TRADE.
The phrase "mad as a hatter," which referred to the unstable personalities of haberdashers supposedly brought on by the use of mercury nitrite in their trade, was in its heyday in the mid-19th century (although the precise etymology is up for debate). Not all hat makers were thus afflicted, of course, but the profession had a reputation for inefficiency, and for attracting unreliable eccentrics. Stetson did much to change that image by instituting a large-scale, assembly-line production facility that bested other industries for efficiency. Stetson paid his workers well, offered them lots of perks, and made sure they stayed on for years. Before Ford, GE, and other companies were employing ranks of loyal, long-serving workers, Stetson operated a self-sufficient community for his factory workers in Philadelphia, complete with a bank, restaurants, a library, and even a hospital.
9. STETSON DISCOURAGED ESPIONAGE.
During World War II, Stetson put out a series of ads telling people to keep America's secrets safe. "Loose Talk Can Cost Lives," exhorted one. "Keep It Under Your Stetson," said another, Stetson's riff on the older, well-known phrase "keep it under your hat." In addition to its advertisements, Stetson also supplied Allied troops with parachutes, safety belts and, of course, hats.
10. SALES PEAKED IN THE '40s.
As popular as Stetson's cowboy hats were, the company had to eventually diversify. In the early 20th century, Stetson branched out and began making dress hats and caps. In the '30s, the company began making women's hats—pillboxes, tricornes, berets, and cloches. In the '40s, the company's fedoras, homburgs, and Panama hats were all the rage. In 1947 Stetson had its biggest sales year, bringing in $29 million, equal to $300 million today. For nearly a century, the company had kept pace with the changing tastes of hat-loving Americans.
11. …AND THEN TANKED IN THE '60s.
Many Americans know the story: Beginning in the late '50s, hats began to go out of style as an everyday accessory. Many, including Stetson, point to a single event that seemed to usher in this new lidless era: John F. Kennedy's 1961 inauguration, in which the newly minted president turned down the top hat that every president before him had worn during the ceremony. Others cite the rise of driving culture, the counter-culture movement, and a simple lack of good designs. Whatever the reason, Stetson's sales plummeted, and in 1968 the company took in just $8 million—a 70 percent drop from the company's peak 20 years prior.
That same year, Ira Guilden, a majority stockholder, wrested control of the company from the Stetson family and eventually shut down the hat maker's manufacturing facilities. From that point forward, Stetson was a licensing company only.
12.
 

INDIANA JONES

 

AND

 

URBAN COWBOY

 

GAVE THE BRAND A MUCH-NEEDED BOOST.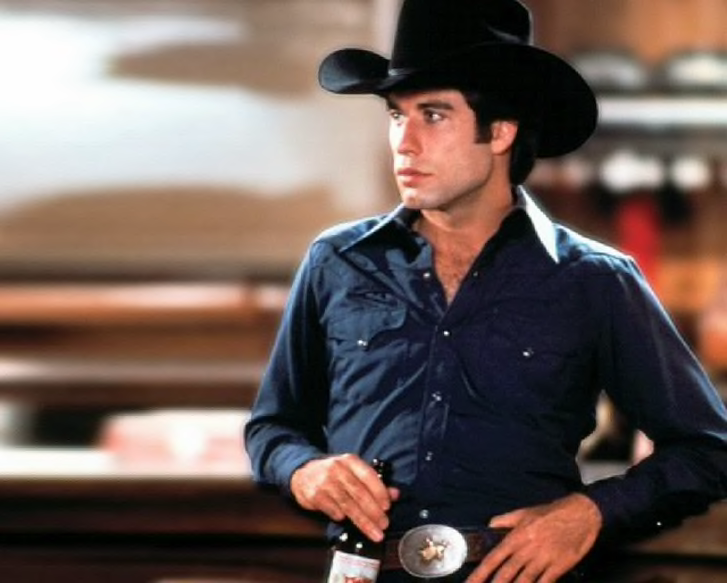 After Urban Cowboy came out in 1980, lots of people wanted to emulate John Travolta's Stetson-topped look (and ride mechanical bulls, naturally). Likewise with whip-cracking, sable-colored fedora-wearing Harrison Ford in the Indiana Jones films. To coincide with the release of 1984's Indiana Jones and the Temple of Doom, Stetson came out with an Indy-licensed hat that sold like hotcakes. It was a bright spot for a company struggling to stay relevant.
13. THEY'VE BRANCHED OUT INTO BOURBON AND BELTS.
Beginning in the '80s, Stetson (known officially as Stetson Worldwide) licensed its name to accessory and apparel manufacturers keen on borrowing the brand's image of Western cool. This included eyeglasses, luggage, and a popular cologne. These days, you can still buy Stetson cologne, along with Stetson wallets, belts, sunglasses, boots, jeans, and shirts. There's also a Stetson brand bourbon that's gotten some love from aficionados—"a pleasant combination of complexity, barrel expression, and approachability," as Bourbonblog.com puts it.
14. THE COMPANY NOW HAS LESS THAN 10 EMPLOYEES.
One hundred years after Stetson employed nearly 6000 workers at its sprawling, 9-acre factory in Philadelphia, market forces have whittled the company down to a small staff that occupies a modest space in New York's Garment District. The manufacturing of Stetson hats, meanwhile, has traded hands over the past few decades, and now resides with Hatco, an operation based in Garland, Texas that also makes hats for competing brands like Resistol, Dobbs, and Charlie 1 Horse.
15. THEIR TARGET MARKET THESE DAYS? HIPSTERS.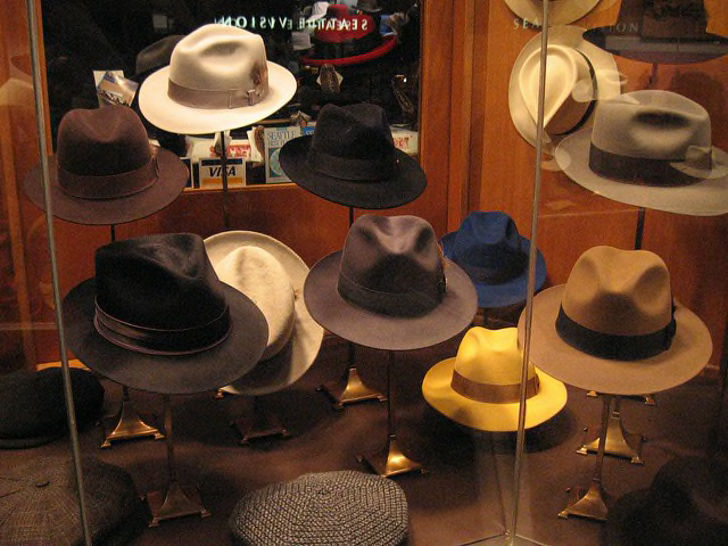 The company that began by outfitting cowboys now has its sights set on well-heeled urbanites. The fedoras, newsboy caps, homburgs, and porkpie hats that have recently come back into style are bestsellers for Stetson. In place of pricey advertising, the brand, now led by fashion industry veteran Izumi Kajimoto, gives out free hats to celebrities like Bradley Cooper and Madonna in exchange for a promise they'll wear the lids in public. Stetson's classic Western hats have also become quite fashionable of late. Vogue magazine, for one, recommends wearing a cowboy hat with high-waisted jeans, a sweater, and a bomber jacket.